Immortal Realms: Vampire Wars Preview: Neck Biting And Deck Building
You play as one of the lords of a vampire clan who roam the countryside sucking the blood out of villagers and taking over territories.
You Are Reading :Immortal Realms Vampire Wars Preview Neck Biting And Deck Building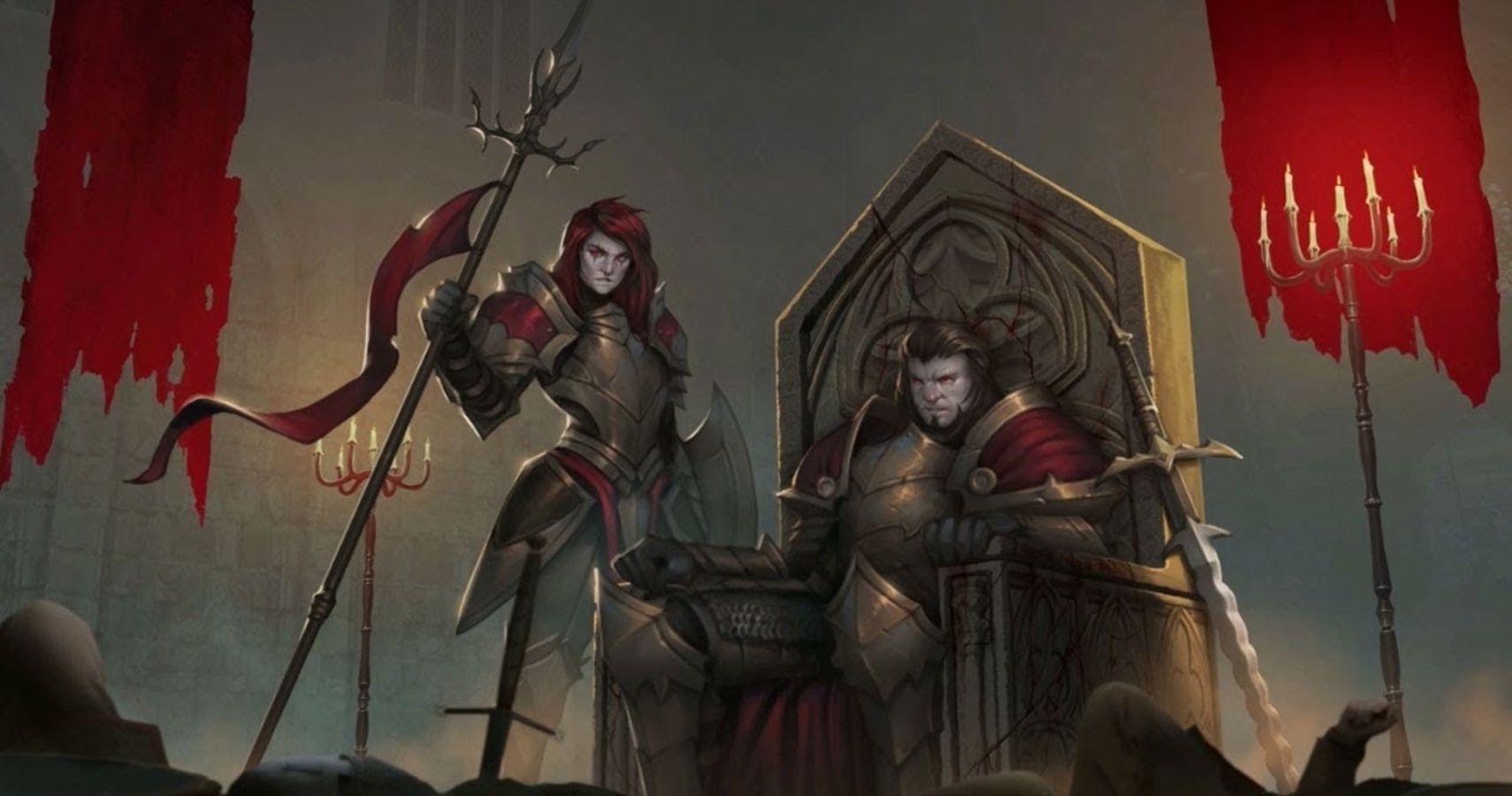 Immortal Realms: Vampire Wars is the latest strategy game from Kalypso Media. They're a company well known for their strategic franchises, such as the Tropico series or another game I've previewed, Port Royale 4. However, unlike that title about 17 Century merchants selling rum, this is obviously much darker in tone.
This Means Vampire War!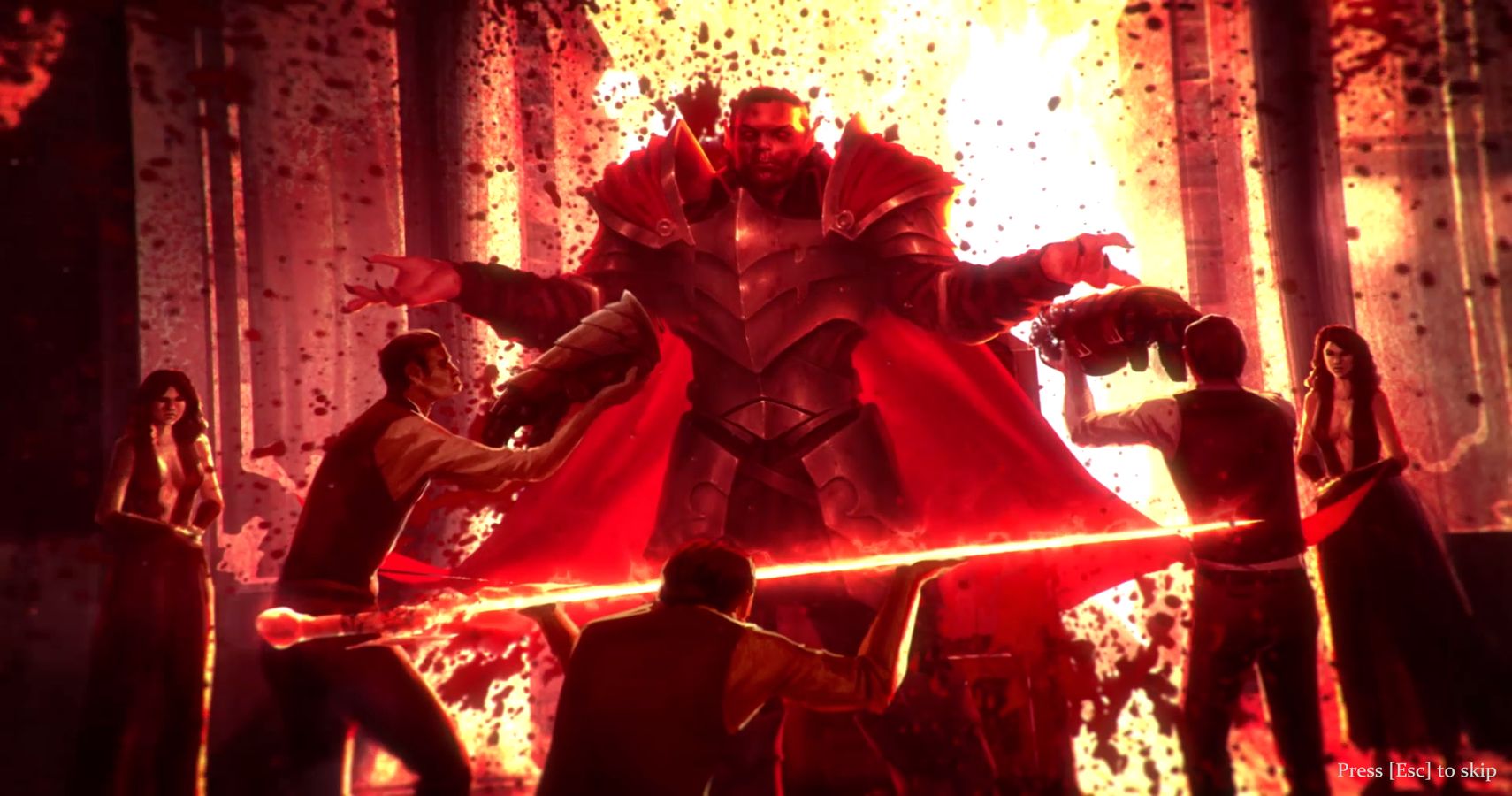 In Immortal Realms: Vampire Wars, you play as one of the lords of a vampire clan who roam the countryside sucking the blood out of villagers and taking over territories in the fictitious land of Warmont. There are three different clans to choose from and each one has a pretty meaty campaign with multiple chapters and a variety of different classes and characters. The object of the game is to take over every square inch of Warmont by building up your armies so you're strong enough to trample any force that dares to oppose you.
Gameplay involves you moving troops from territory to territory claiming land as you go. Some areas will let you perform certain actions, such as sucking the blood out of a village – blood is one of your clan's major resources – recruiting new units or lords, or acquiring new gear. Each army is led by a vampire lord who is usually the most powerful unit. They level up as the game goes on and can gain new buffs and abilities through a skill tree or by improving their deck of cards.
That's right, in addition to being a strategy game it's partially a deck-builder as well. You gather cards that can be used during your conquest of Warmont or during battle. They can give you access to special operations such as healing your army, soaking more blood out of villages, or recruiting new units at a lower blood cost. Some of these cards are also your equipment, so you can attach a sword or helmet card to your lord to gain special attributes.
Adding a card game element to typical strategy gameplay is actually a pretty neat idea. Playing the cards can make some actions much easier or they can be a godsend to help your army after a tough fight. The kinds of cards I saw during this beta were very useful, although I hope in the finished product there's a wider array to choose from as I came across the same ones quite often.
Tactics Of Terror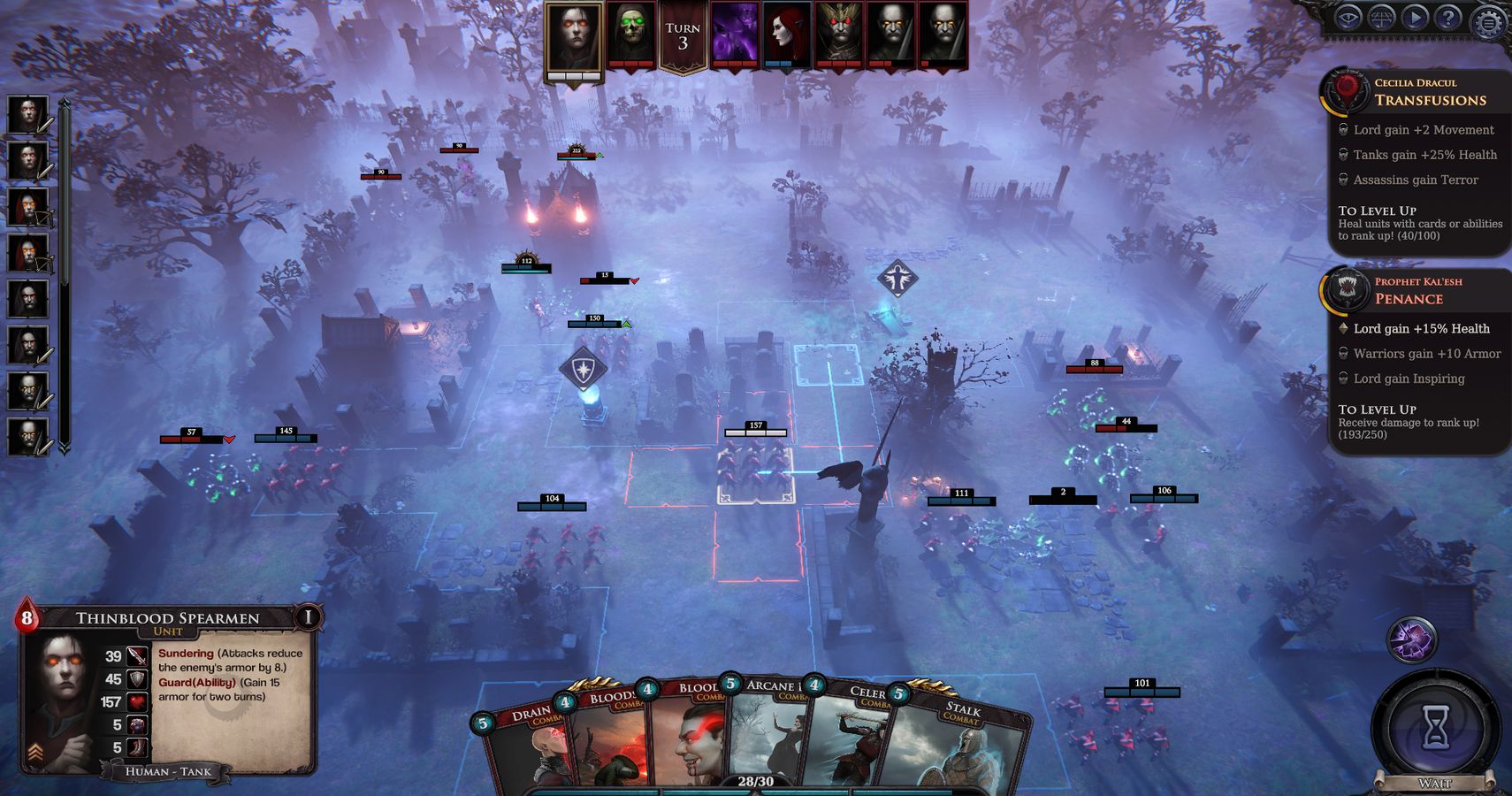 Inevitably, you'll come across an enemy army which leads to a turn-based tactical fight. You place your units where you want them to start and then move forward to slaughter whoever's in your way. Units have different methods of attack, with some being up close fighters and others being ranged. Positioning is important as flanking soldiers can deal extra damage. There are also spaces on the map that can grant special abilities, such as the option to teleport or gain a percentage of health back for killing bad guys.
Your lord joins in on the battles as a selectable unit, but they also have access to cards that act as their spells. The ones I saw had some unique applications, such as damaging your lord for 40 HP while simultaneously doing damage to the enemies around you. These cards require mana to cast so you do need to be careful about how or when to use them.
Lords also have aspirations, which are essentially side objectives that grant additional bonuses for completing them. For example, one aspiration may require you do to deal 200 damage to the opposing army, and doing so will reward you by giving tank units +20% attack or embuing your lord with the ability to drain life from enemies.
The tactical combat is solid although I found it to be a tad simplistic. The fights always seemed to take place on small square battlefields where there wasn't a lot of room to move around. Troops didn't seem to have much to do when they went head to head as they could either attack or use an ability or two. After a while, the fights just felt like I was moving a unit up to another unit, and having them exchange blows until one emerged victorious. It wasn't incredibly enthralling, but the cards and aspirations did spice things up. Still, I wouldn't mind if units were given more commands during battle. The battlefields themselves could also be made a little bigger or at least a little more interesting.
Let The Blood Flow Freely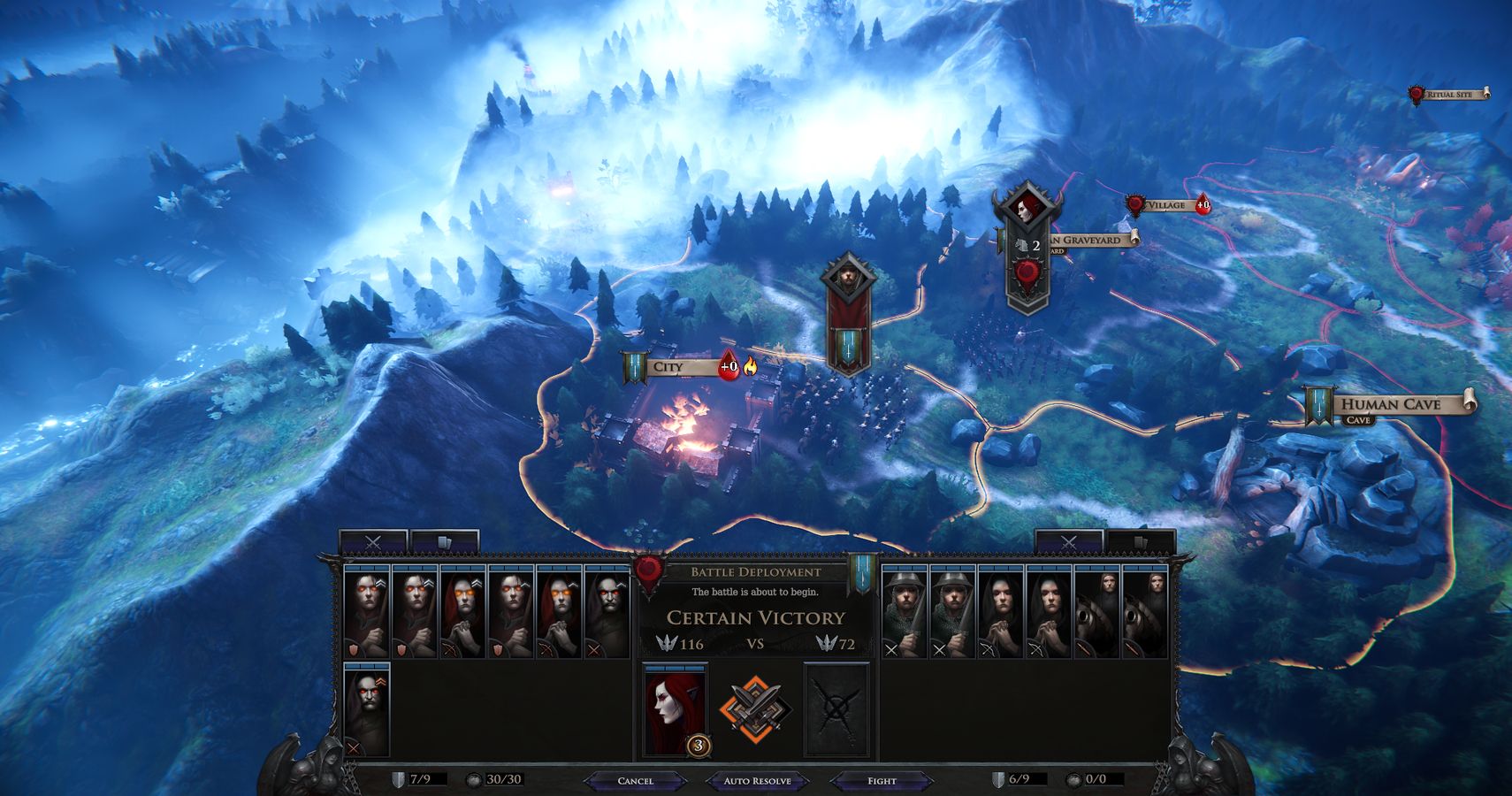 Immortal Realms: Vampire Wars is shaping up to be an intriguing strategy/deck-building hybrid. I'm hopeful that these lengthy campaigns for each clan will keep my attention. One of my criticisms about Port Royale 4 was that I didn't know what the point of all that endless trading was going to be, so having some kind of creepy, gothic story happening here is more than welcome. That being said, the voice acting is not great to put it mildly. Especially since the troops tend to repeat lines like "we serve the Dracul!" over and over again. That could probably stand to be toned down a bit.
It's still in beta, so hopefully some tweaks will be made to make the combat a bit more engaging. It's currently scheduled for release on August 28, 2020, so if leading a vampire army is at the top of your list of life goals then you should mark that date on your calendar.
Link Source : https://www.thegamer.com/immortal-realms-vampire-wars-preview/